Willkommen auf unserer Homepage.

Hallo Liebe Fan's und Freunde
Nach zahlreichen Single veröffentlichungen und dem Best Of Album "Into The Mixes" im Jahr 2016
nun endlich das lang erwartete neue 7te Album "Ways of Love"
im gewohnten t.m.-joy Sound.
Vollgepackt ist die CD mit 17 neuen Songs + den 4 Single veröffentlichungen und der neuen Single "My Lover"
die am 14.Januar im Download erscheint.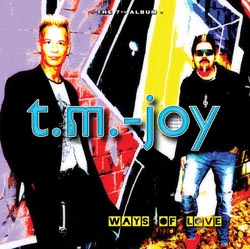 Trackliste Album "Ways Of Love"
01.One More Time
02.Mystery Of Love
03.My Lover (Video Edit)
04.Crying In Vain
05.Give A Little Bit
06.I Was Made For Loving You
07.Gimme Sexy Lady
08.See My Tears
09.Still Believe
10.Relight My World
11.Romeo & Juliet (feat. Adriana Reali)
12.Lovestoned
13.Beggin'
14.If I Have You
15.Let U Go
16.Falling (RE-CUT)
17.Take Your Chance
18.Screaming
19.You Are My Life
20.Back To My Heart
21.Why Go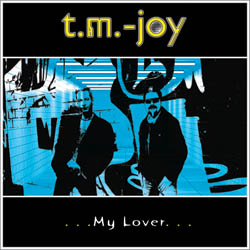 Trackliste Single "My Lover"
01.My Lover (Single Edit)
02.My Lover (Extended Remix)
03.My Lover (Sojo Van Dessa Remix)
04.My Lover (Yves Montenes Mix)
05.My Lover (Weatherstorm Mix)
06.My Lover (J.C's Lover Mix)
07.My Lover (Instrumental Edit)